Studying at the
KIT-Department of Civil Engineering, Geo and Environmental Sciences
The KIT-Department of Civil Engineering, Geo and Environmental Sciences (BGU) comprises the departments of Civil Engineering, Geosciences, Spatial Sciences as well as Geodesy and Geoinformatics. The study programs can be assigned to the Civil Engineering and Geosciences. In addition, some of them can also be assigned to the Environmental Sciences due to their strong reference to the environment.
Interested in studying?
Information for all who are interested in studying at our KIT-Department.

Curious?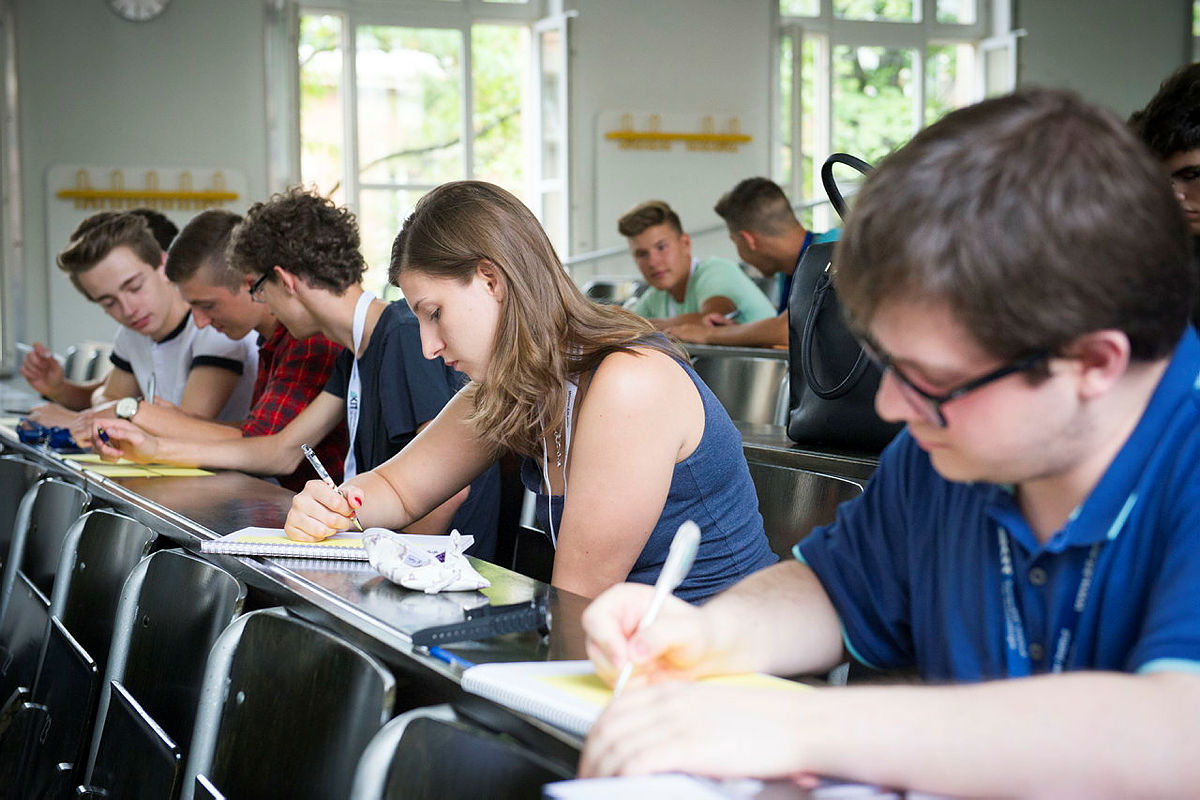 Study programs
Information on the study programs offered by our KIT-Department.

Overview
Advice and service
News, contact to Study Program Service BGU and study advisors as well as documents for students and employees of our KIT-Department.
More
Do you have general questions about studying? You will find comprehensive information and answers on the pages of the KIT Student Service.
You are an international student and interested in studying at KIT or a KIT student who is interested in a stay abroad? Then the International Students Office is at your disposal.
O-Phase für Erstsemester Geodäsie19.-22.10.22
Die Fachschaft Geodäsie und Geoinformatik bietet den kommenden Erstsemestern erlebnisreiche Tage, um künftige Kommilitonen und das neue Umfeld kennenzulernen. Dabei stehen Studierende der "Geodäsie und Geoinformatik" aus höheren Semestern als Betreuer zur Verfügung. Beginn ist am Mittwoch, den 19. Oktober um 13.00 Uhr im Schwidefsky-Hörsaal (Gebäude 20.40).
Um Anmeldung per Mail an fsgeod@gik.kit.edu wird gebeten.
weitere Infos
O-Phase Bauingenieurwesen für Erstsemester
Mit einer Mischung aus Informations- und Spaßveranstaltungen liefert die Fachschaft Bau unseren Erstsemestern wichtige Infos zu ihrem zukünftigen Studium und stellen das KIT und die Stadt Karlsruhe vor. Angeboten werden u.a. Campus-Führungen, Professoren-Brunch, Stationsrallye, Turmbergwanderung uvm.
Aber auch erfahrene Bauingenieur-Studis können sich beteiligen, ob als Gruppentutor oder als Stationsbetreuer.
Alle aktuellen Infos findet ihr auch der Webseite der Fachschaft Bau.
vorläufiges Programm
Study in Corona times
Up-to-date information on study operations during the Corona pandemic.
FAQ (in German)