Studying at the
KIT-Department of Civil Engineering, Geo and Environmental Sciences
The KIT-Department of Civil Engineering, Geo and Environmental Sciences (BGU) comprises the departments of Civil Engineering, Geosciences, Spatial Sciences as well as Geodesy and Geoinformatics. The study programs can be assigned to the Civil Engineering and Geosciences. In addition, some of them can also be assigned to the Environmental Sciences due to their strong reference to the environment.
Interested in studying?
Information for all who are interested in studying at our KIT-Department.

Curious?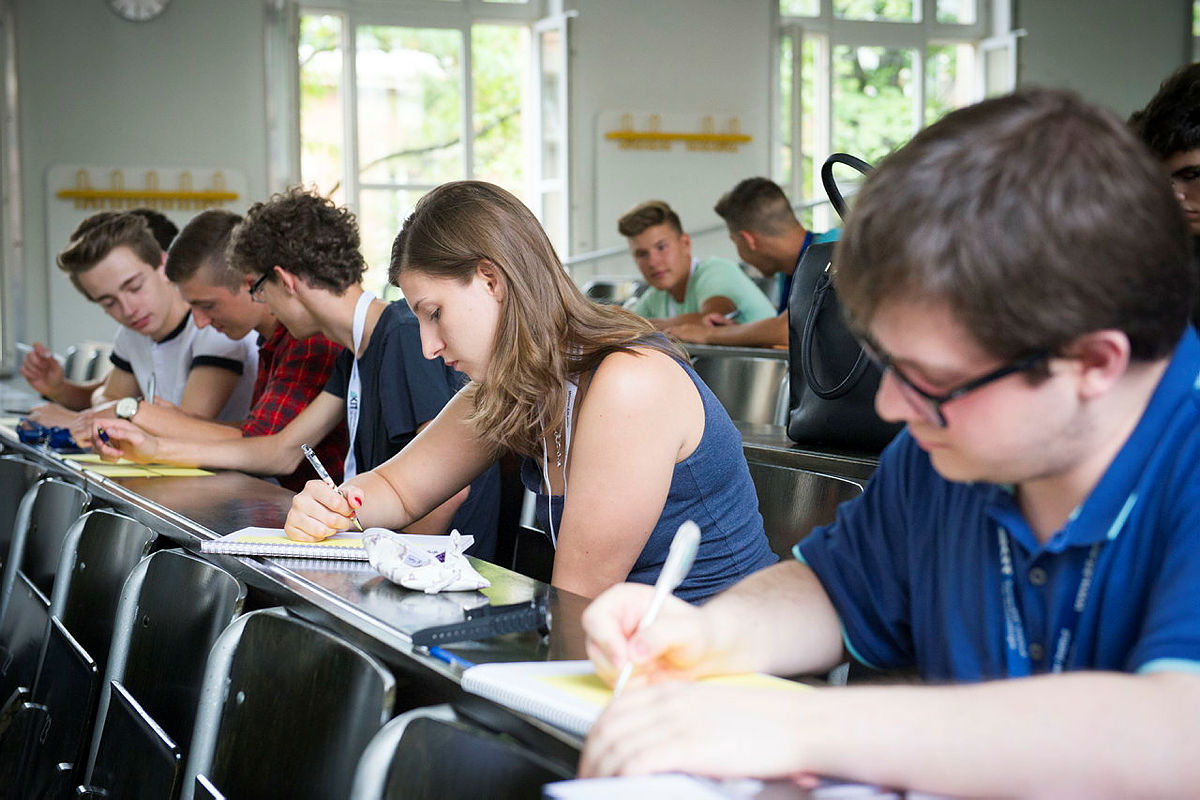 Study programs
Information on the study programs offered by our KIT-Department.

Overview
Advice and service
News, contact to Study Program Service BGU and study advisors as well as documents for students and employees of our KIT-Department.
Advice
Do you have general questions about studying? You will find comprehensive information and answers on the pages of the KIT Student Service.
You are an international student and interested in studying at KIT or a KIT student who is interested in a stay abroad? Then the International Students Office is at your disposal.
BDB-Student Promotion Award, participation deadline: 31.01.23
The future of building and construction planning will be decisively shaped by those who are still studying at Germany's universities today. Students of architecture and civil engineering therefore need special support. This is one of the central concerns of the Association of German Builders, Architects and Engineers. In order to do justice to this, the BDB is again offering the "Student:innen-Förderpreis" in 2023.

The prize is endowed with a total amount of € 5,200. Entries can be submitted in the categories buildings, engineering structures, constructions and urban development.
Participate now until 31.01.23!
zur Ausschreibung
Opening hours Study Program Service BGU until mid-February
Until mid-February, the BGU Study Program Service is only available in person from Tuesday till Thursday from 2 to 4 pm. Beyond that, you can also make an individual appointment with us.

Promotional award for students "Young Engineers Award", participation deadline: 28.02.23
The Young Engineers Award honors outstanding bachelor's and master's theses by civil engineering students in Baden-Württemberg. Final theses can be submitted in the fields of research, design, construction or dimensioning. The award is presented every year at the end of the summer semester.
Students and graduates whose bachelor's or master's degree was completed no more than one year ago at the time of submission and was awarded the grade "very good" or who are nominated for the prize by the head of the study program or the supervising professor are eligible to enter. Both scholarly work and design projects may be submitted.
Works can be submitted until 28.02.2023.
zur Ausschreibung
Study in Corona times
Up-to-date information on study operations during the Corona pandemic.
FAQ (in German)